Vactraca is a beautiful necklace with a lightweight pendant which doubles as a vaccination tracker. It highlights infants' routine immunization information from birth to completion. It complements hospital records and can be used when vaccination cards are not available, defaced or destroyed. It can also be used as the primary immunization recording tool in refugee and displaced persons communities.
Vactraca was designed to be used by governments and humanitarian aid agencies working in the maternal and newborn health sector to promote vaccine equity by ensuring that zero-dose babies receive life saving vaccines.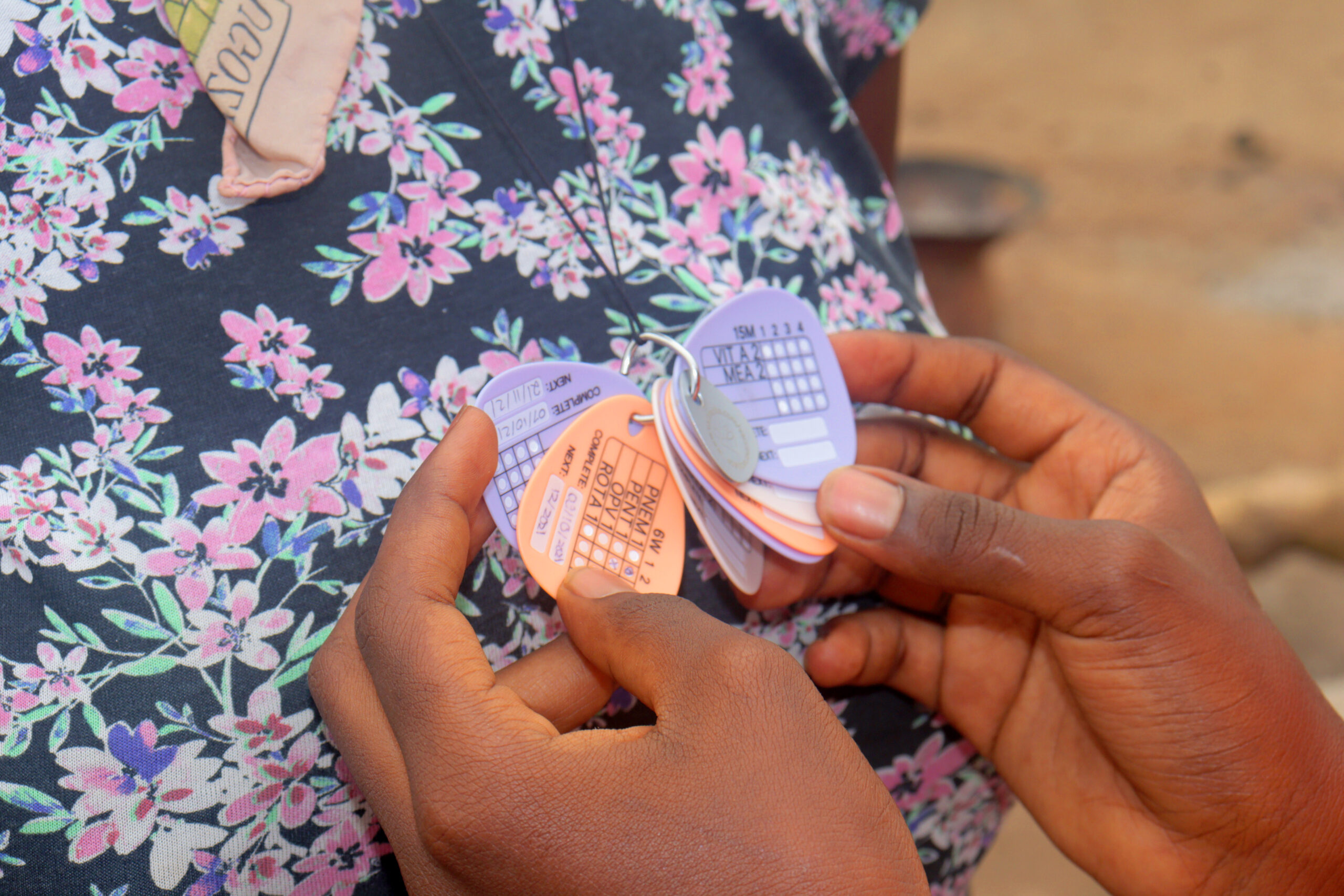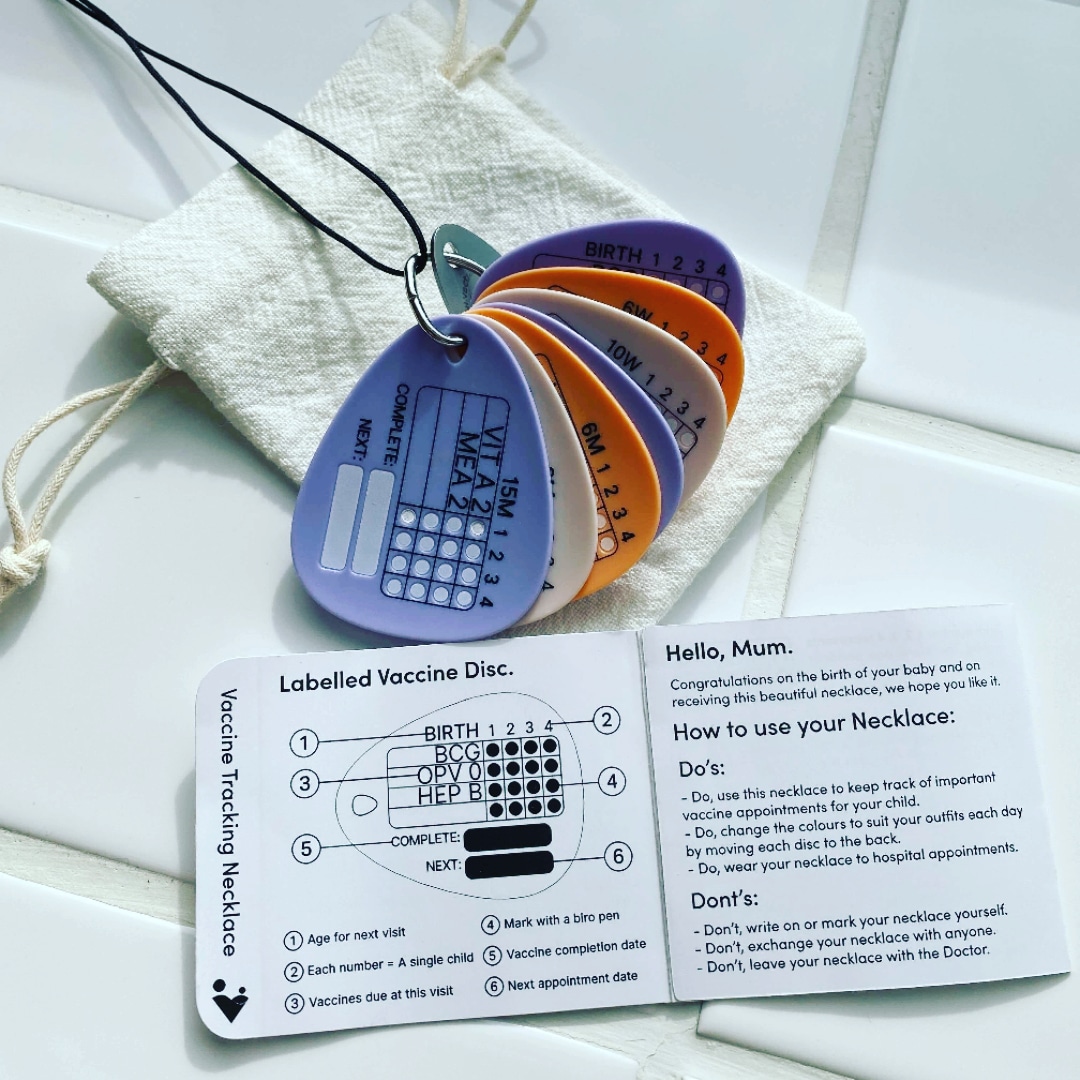 The Vactraca pendant has multiple discs and each disc represents an infant's routine immunization schedule. The discs highlight what vaccinations an infant should take and at what age they should take them. Vactraca caters to all mothers including those who have multiple birth.
All vaccine information is stored behind the discs, making it easy for any health worker to keep track of the vaccines that have been administered.
Address
Nodanni LTD, Base KX 103c Camley Street,
London, United Kingdom, N1C4PF